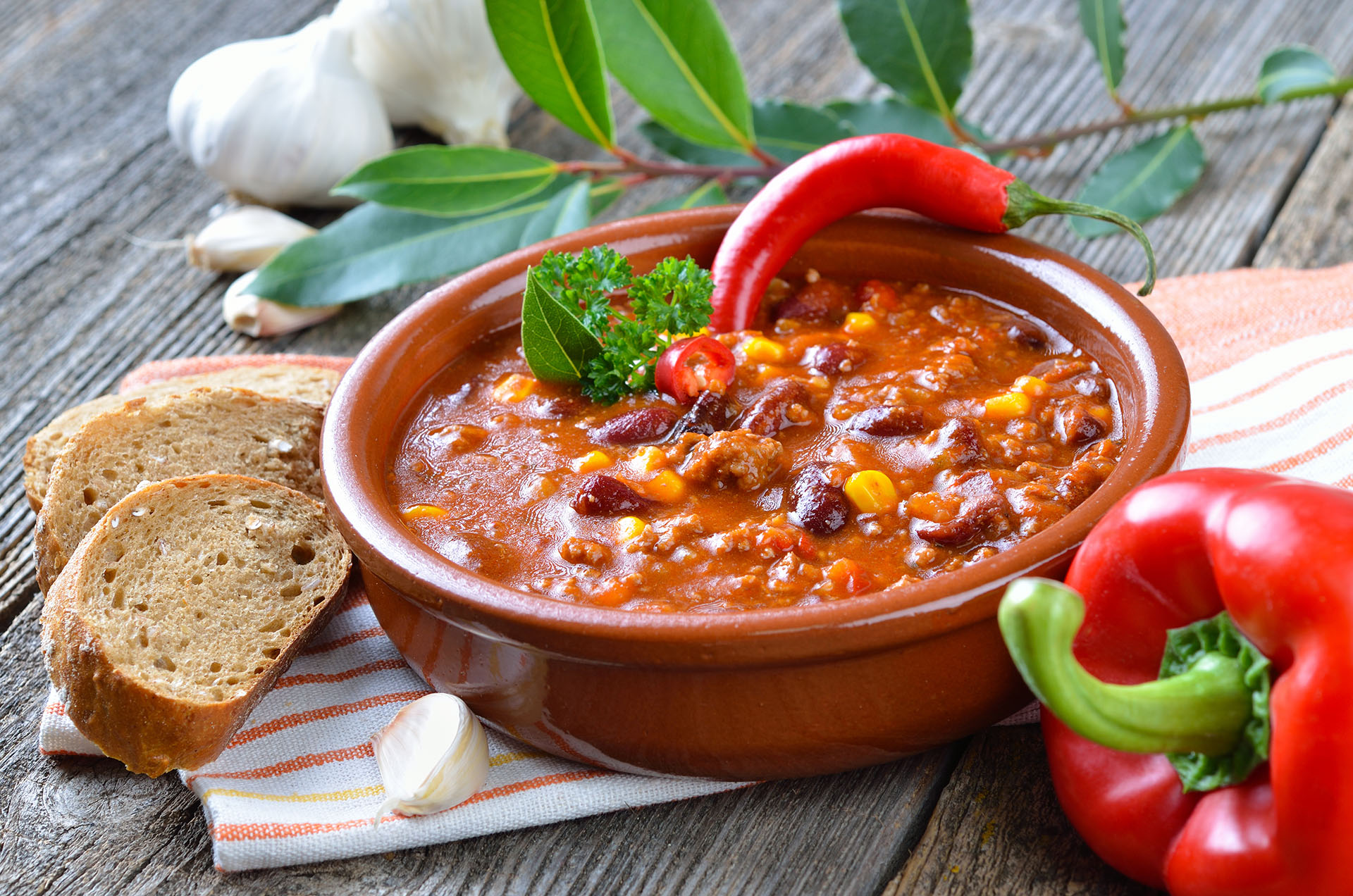 | | |
| --- | --- |
| Difficulty | Low |
| Doses to | 4 People |
| Preparation | 120 Minutes |
A rustic dish perfect for the first cold of autumn, easy to prepare and very nutritious. Also this recipe is typical of the culinary tradition of southern Italy and, in particular, it is recognized as a poor dish that was born because meat is too expensive a food for the poor classes, and therefore has been replaced by beans.
½ kg cannellini beans or borlotti beans

2 carrots

2 ribs of celery

1 clove of garlic

250 g of tomato sauce

extra virgin olive oil q.b.

Salt to taste.

black pepper q.b.

toast

Laurel, coriander and fresh chilli for decoration
Preparation
The night before you wash the dried beans and let them soak in plenty of water.
Cooking
The day after boil in plenty of water and cook for 50 minutes.
Peel the garlic and cut it in half, clean the celery, peel and slice the carrots. Cover the bottom of a saucepan with oil and sauté everything, add the drained beans and cooking water to cover them. After a while add the tomato puree, salt and pepper. Cook over medium heat for 40 minutes. When the soup has shrunk, serve in terracotta bowls, adding a bay leaf, a small bunch of coriander as decoration and if you like a whole pepper.